"Petitioning the Cold" T-Shirt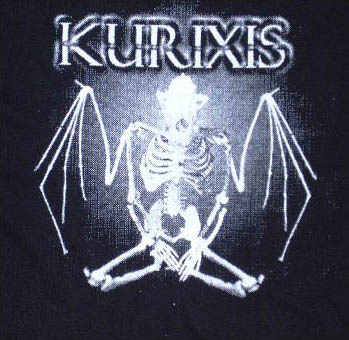 $8 US including shipping. We currently only have large and medium sizes in stock, but we are silk screening these shirts ourselves so feel free to request a size (or an item to be silk screened). New designs coming soon. Please email for availability.
2003 S/T Demo (20:00)
Professionally duplicated Cdr w' thermal printing & insert. Slimline case. Recorded at Tsunami Sound.
Tracks:
1: Stormcrow
2: Purdorabo
3: Burying the Carnival

Price: $5 US including shipping.

Petitioning the Cold Demo (39:18)
Professionally printed Cd-r w' label
Tracks:
1: The Descent
2: Petitioning the Cold
3: Dominion
4: Leviathan
5: Bereavement
6: Reliquary
Price: $5 US including shipping, $6 elsewhere

Ordering Info: To order email us for our mailing address and send well concealed cash (at the senders risk) or a money order made out to Robert Cook. Trade are also a possibility and distros are encouraged to contact me. You may also order by sending a Paypal payment to ataylor4@maine.rr.com.
Check back for t-shirts, stickers, etc, soon. (A t-shirt design is now in the works).